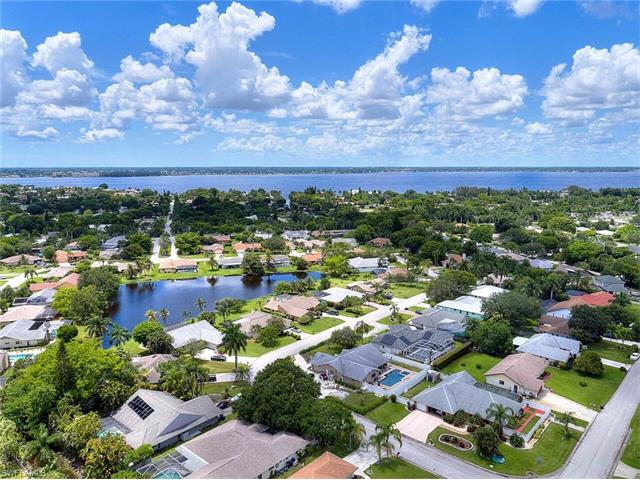 Historic McGregor Boulevard is a census-designated place, or CDP, located in Lee County. It stretches from downtown Fort Myers to Punta Rassa near Sanibel. McGregor Boulevard runs alongside the Caloosahatchee River, and it features beautiful scenery like luxurious houses and tall, bright green palm trees.
McGregor Boulevard was completed over 100 years ago in 1915. It mostly was used to transport building materials to underdeveloped land south and west from town at first. McGregor Boulevard was named after the previously widowed Mrs. McGregor, and with help from her second husband Dr. Terry, she laid the infrastructure for the expansion of Fort Myers.
Keeping with the South Florida theme, McGregor Boulevard has mostly Mediterranean architecture. Even the greenery adds to the theme by including plenty of lush palm trees. The homes and buildings in this area are usually painted with a light color, and they feature a simple and clean, yet striking, architecture.
McGregor Boulevard is known for its pedestrian-friendly areas featuring popular restaurants, beach shops and professional buildings. It is also home to beautiful and renowned neighborhoods in Southwest Florida, including Gulf Harbour, Palmetto Point and Town & River Estates.
Gulf Harbour is a 547-acre community along McGregor Boulevard in South Fort Myers. It is an impressive gated community along the Caloosahatchee River. Residents enjoy plenty of amenities and activities while living in this area, including a 190-slip deep-water marina with direct access to the Gulf of Mexico and a cruise on the Intracoastal Waterway.
Palmetto Point is directly north of Gulf Harbour along McGregor Boulevard. Palmetto Point is considered to be the premier boating community in Fort Myers, because of the wide, deep-water canals located nearby. Since Gulf Harbour is located close by as well, many Palmetto Point residents join its Golf and Country Club to utilize its amenities, such as a golf course, tennis court, fitness center and beach access.
Town & River Estates is a community in Fort Myers that is also known for boating. Town & River Estates was developed in the 1970s, and it features condos and single-family homes. Most of the homes in this neighborhood include private docks that lead directly to wide canals that give direct access to the Gulf of Mexico. Residents of this community enjoy amenities like a club house, pool, tennis court and community docks for condo owners.
These three communities are stunning and feature amazing amenities, but any of the residential areas located in the McGregor Corridor are breathtaking. The area is located close to the Gulf of Mexico, and the architecture is cohesive, since the entire area follows a Mediterranean-style theme. Whether you live in the McGregor Corridor or you want your home to look like one of the homes in the McGregor Corridor, Bow Echo Construction can fulfill all of your architectural dreams.
Sources:
https://www.news-press.com/story/entertainment/2015/11/08/history-mcgregor-boulevard-tootie-ambrose-tropicalia/74836092/
http://www.gulfreturns.com/2013/09/living-with-history-along-mcgregor-boulevard.html
https://www.greaterftmyers.com/gulf-harbour.php#more
https://www.greaterftmyers.com/palmetto-point.php