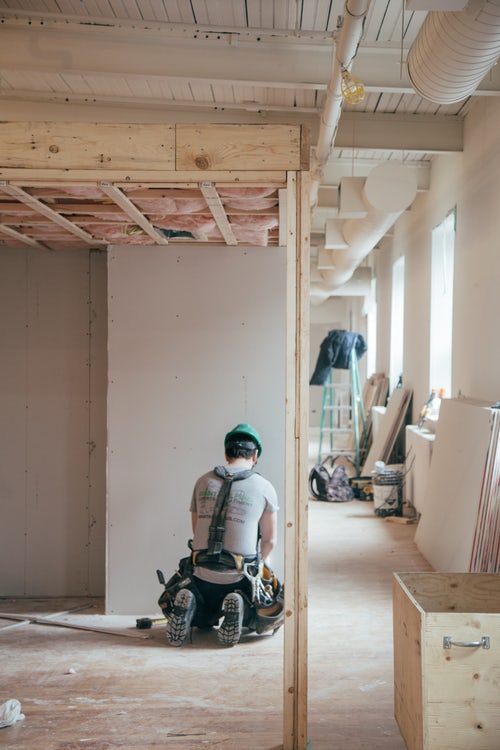 Remodeling your home can come with much stress. Hiring the right professional for the task can ensure your investment of time and money is well spent. Whether you're a painter or a full service contractor, here are some things you should know before hiring a professional to tackle on your home.
Track Record
Take your time to research the company and team. Reading reviews and past customer experiences can help you gauge whether a company is adequate in their services, as well as customer service. For example, if the contractor sees a project through completion. If the business has a gallery of before and after photos on their website, this could be a good tool to visually see the quality and style of work offer.
Licensing & Insurance
As with any professional in any industry, they should be licensed to conduct and provide a service. Be sure the company is up to date on all licenses, insurances, and bonds. Bonds cover the costs of repairing or replacing a contractor's unacceptable work, liability insurance covers property damage and injuries caused by the contractor's work, and workers' compensation insurance, required for any business with employees, provides payments to injured workers for lost wages and medical services. Most states do require self-employed contractors to have workers' compensation.
Duration of Work
Sometimes projects take longer than predicted for a number of reasons, therefore it is important to be sure you and the contracted company or individual have the expected duration and completion date in writing. This can work as a standing contract between you and the contracted party and will ensure that projects are completed accordingly, as well as confidence in time and money invested.
Get More Than One Bid
The saying "Don't put all your eggs in one basket" applies here. It's best to have multiple bids and quotes and weigh out your options. This can give you a deeper look on appropriate costs and  an idea of the caliber of work that each company or contractor  can provide. For example, one contractor may offer a bargain rate but produce minimal work, while another may charge at a higher rate and display exemplary work.
For a custom quote for your next home project, call us today at 239.872.6882 or email tim@bowechoconstruction.com.
For more reviews and articles, visit http://bowechoconstruction.com/news/
Sources:
https://www.bhg.com/home-improvement/advice/things-to-know-about-hiring-a-contractor/
https://www.houzz.com/magazine/what-to-look-for-in-a-contractors-contract-stsetivw-vs~4393199
https://www.angieslist.com/articles/what-you-need-know-hiring-contractor.htm