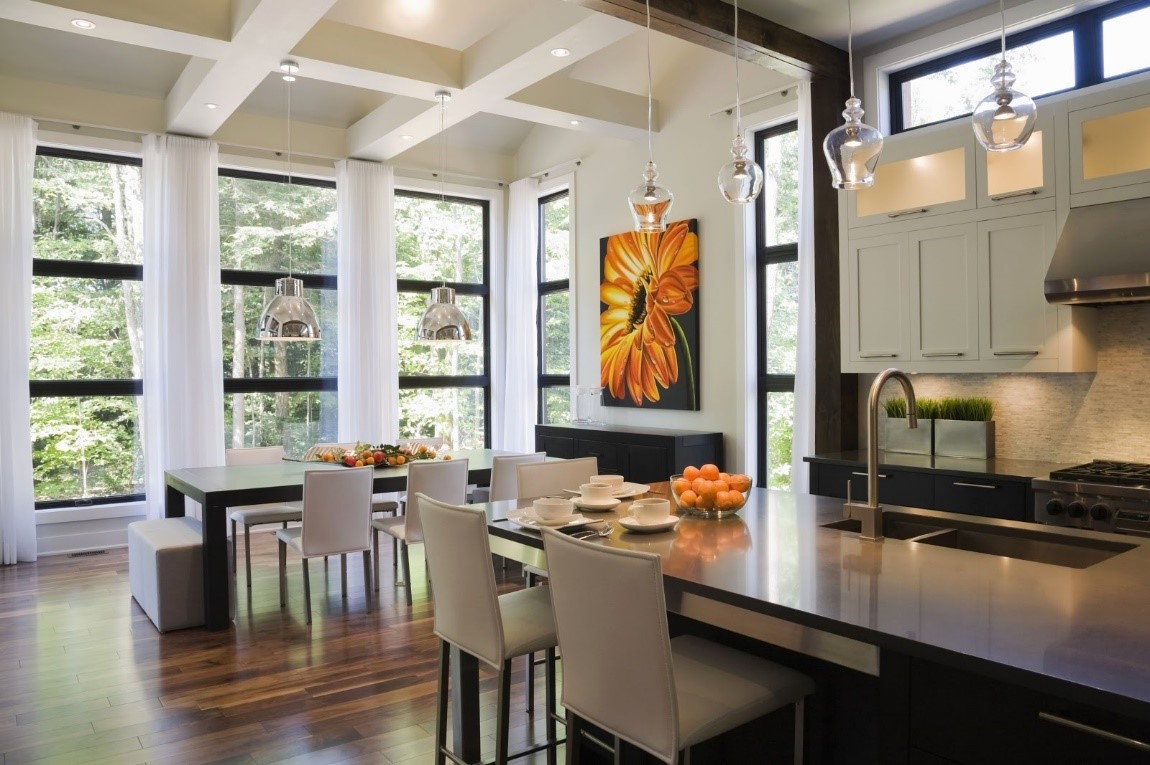 The new year is all about "out with the old and in with the new". Most of the home trends we see coming this year with new homes are spacious and full of natural light. Large windows and sophisticated high tech kitchens have become a must. Two thousand nineteen just started, and we see more custom homes as these growing more recurrent.
Open Floor Plans
Space is everything. Open floor concepts have been an emerging trend in the last few years. Open plans allow your space to look larger and welcoming to the guest. If your idea in the new year is to host more family get-togethers or parties, an open floor plan creates accessibility to all areas in the house. If you are a parent, the open floor plan allows you to tend to the kitchen and keep an eye on the kids.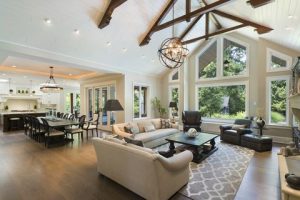 Large Windows and Natural Lighting
Your home in 2019 should be full of natural light. Large windows, floor to ceiling, will illuminate any room in your house with a beautiful view. Spend your mornings enjoying your favorite cup of coffee or tea with a clear and open view of the sun rising and setting. Letting the outdoors be part of your indoor experience let's natural light flood your home and can save you on the energy bill.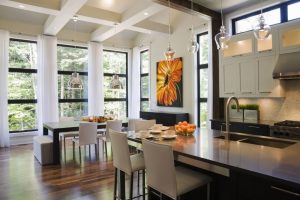 Mudrooms
Sometimes when having kids or guests coming in and out of the house. If you already have a no shoes in the house policy. You know shoes can track dirty from outside that trails throughout the house, staining carpet and ruining floors. Mudrooms are changing how one maintains cleanliness and organization at the main entrance. All tile flooring and a sitting area for those to remove their shoes and cubbies to place them in.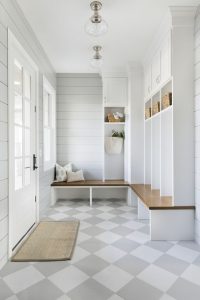 High Tech Kitchens
The living room no longer has to be the room with remote controlled access. More and more kitchens are becoming more technologically updated with voice-controlled appliances and lighting. Now with the sound of your voice or the press of a button on your mobile phone. You can control your kitchen with just the press of a button that will reveal the dishwasher, garbage disposal, and microwave. As well with these high-tech kitchens, you can control the ovens time and functionality.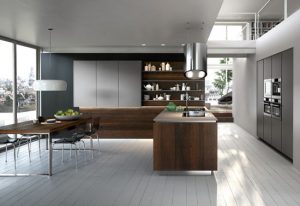 Solar Roof Tiles
Solar Roof Tiles are a trend that won't be disappearing anytime soon. Solar Roof tiles can blend in with shingles already on the roof or replace the previous ones. They come in multiple styles and textures. Not only is this roofing option eye-catching, but also energy efficient.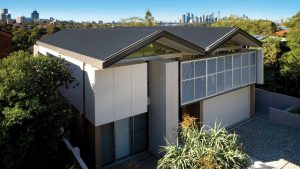 For more articles and features, visit: http://bowechoconstruction.com/news/
Sources:
https://www.luxurysocalrealty.com/blog/home-remodeling-trends.html
https://www.architectmagazine.com/technology/products/three-architecture-trends-for-home-design
https://www.designblendz.com/blog/the-5-best-architecture-trends-of-2019