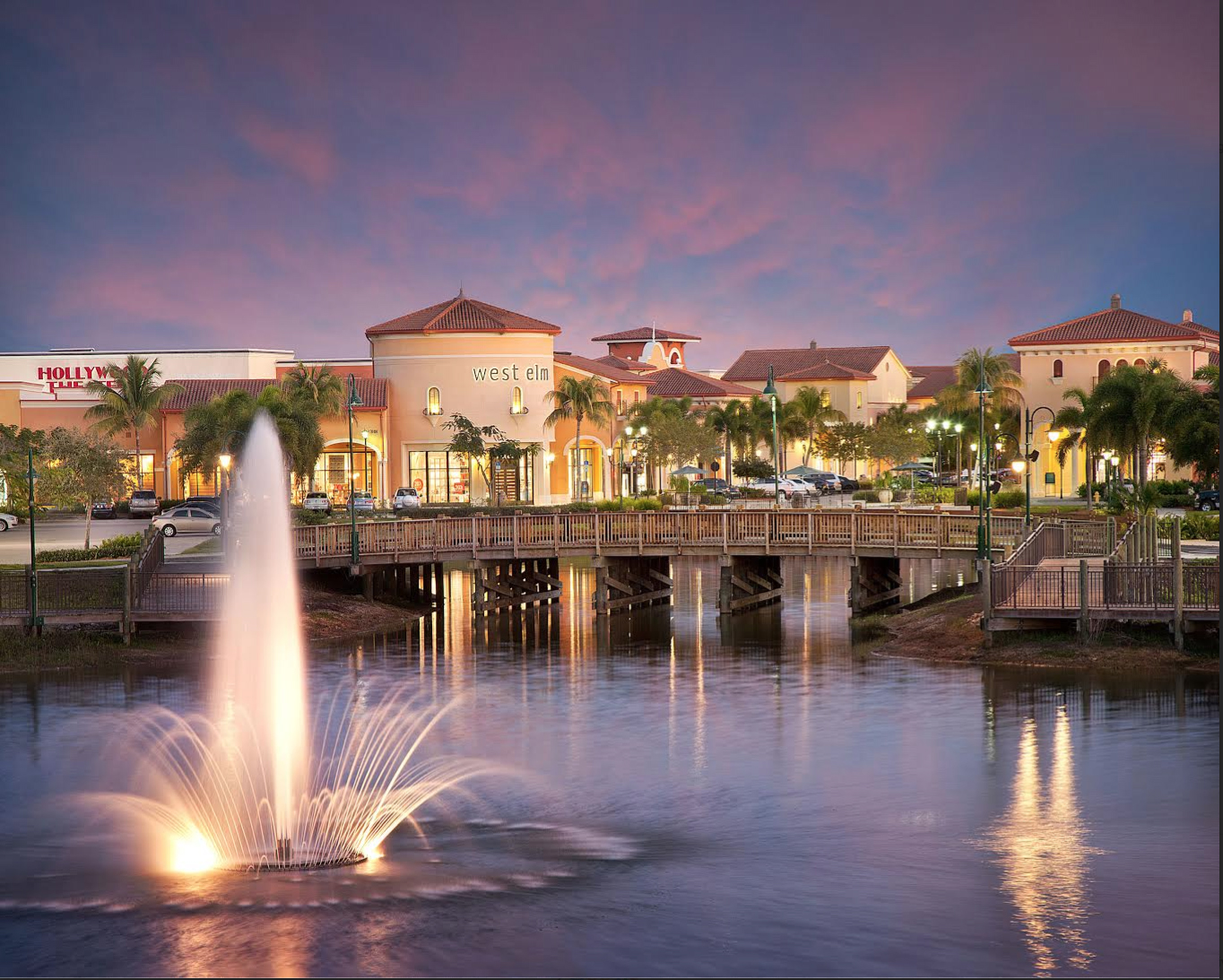 The Village of Estero is known for having high standards of architectural design. This is why Estero is one of the most striking and cohesive areas in Florida.
Estero, Florida is a beautiful area located in Lee County. Estero has been one of the fastest growing areas in the U.S. since the year 2000 with a population of 31,322 people. Most of Estero's growth has been residential, since the area has over 14,000 housing units, but Estero is predicted to experience commercial growth over the next decade. The name Estero is Spanish for Estuary, which means "where the river meets the sea." Although the area is typically referred to as Estero, it officially became the Village of Estero on Dec. 31, 2014.
The Estero Council of Community Leaders, the Estero Community Planning Panel and Estero Design Review Committee established the architectural and landscaping guidelines which define the Village of Estero today. The area is known for its high development standards that demand attractive buildings and landscaping. Every building from small businesses to Coconut Point Mall and Walmart have attractive buildings that fit within the architectural theme of the area.
The preferred architectural style is Mediterranean, with Old Florida where appropriate. Other styles of architecture that are compatible with these styles are also allowed. Buildings must have designs that are visually appealing from all directions. Estero's Community Plan requests design elements like barrel tile roofs, articulated facades, building ornamentation, embellished windows, columned porches, and parking lots in the rear of the property. The plan even limits the use of pole signs and encourages monument signage to keep Estero looking elegant. Although Estero may have many guidelines for buildings in the village, they have a purpose. Each of these guidelines was put in place to make sure the area is beautiful and cohesive.
Some of the most popular communities in the Village of Estero include Bella Terra, Belle Lago and Grandezza. These areas have single family homes, condominiums and townhomes available at many different price points.
Bella Terra is a subdivision located in the seaside community of Estero, Florida that includes amenities like a gated entry, clubhouse, resort style pool and fitness center. Bella Terra is Italian for "beautiful land," which is an appropriate name, since the area is known for its beautiful homes and lush scenery. Bella Terra is just minutes away from some of Southwest Florida's best shopping, dining, and entertainment, including Miromar Outlets, Gulf Coast Town Center and Germain Arena.
Belle Lago is another popular community in Estero. Belle Lago offers a 24-hour gated entrance, golf course, tennis courts and a fitness center. Residents who enjoy the outdoors favor Belle Lago because it offers beach access, stunning nature preserves, walking trails and five close-by private parks. Belle Lago is the place to be for people who enjoy the outdoors or have children.
Grandezza is a lavish community in Estero. It includes a gated entry, resort-style pool and spa, Junior Olympic size pool, fitness center, and six tennis courts. There are also over 550 acres of home sites, lakes, walking paths and nature preserves in this beautiful community. Every resident has the option to join the club as a golf member, sports member or social member, which is a unique feature among the communities of southwest Florida. Additionally, the community has a unique, 50,000 square-foot clubhouse that is luxuriously accented with stunning Mediterranean-style furniture and architecture.
The Village of Estero is one of the most notable areas in Lee County. Its area-wide Mediterranean style architecture gives the village a cohesive and synchronized look. All of the communities in this area are distinguished and known for their architecture and attention to detail.
Do you live in Estero and want to remodel your home? Consider hiring Bow Echo Construction for your remodeling project. We will be able to give you a Mediterranean style design that will go perfectly with the architecture in your community.
Sources:
http://esteropropertysearch.com/communities/
https://estero-fl.gov/demographics/
http://esterofl.org/EsteroLife/estero_community_plan.htm
http://esterotoday.com/village-with-a-vision/