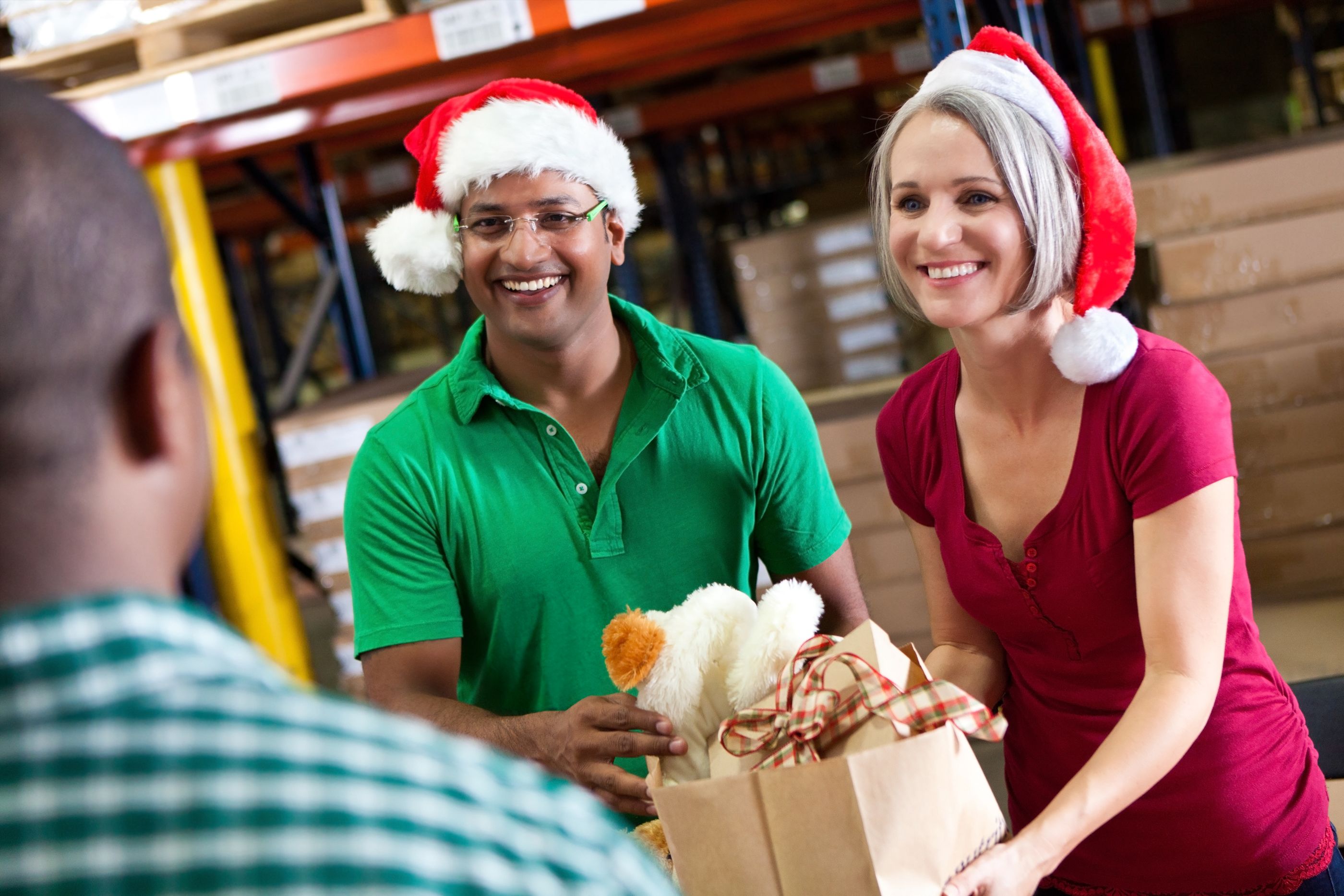 The holidays should be spent with your family and loved ones while giving thanks for all that you have. This year, give back to your community and those around you by getting involved! Keep reading to discover find five ways to give back in Southwest Florida this holiday season!
Meals on Wheels: Delivering food to the elderly
When thinking of your family, the elderly can sometimes be forgotten. As you travel this holiday season, don't forget about those who have reached a point where leaving their home has become too much to bear. Holidays can be a lonely hour for those who can't travel or are too sick. This year, volunteer with the Meals on Wheels program! You can deliver hot and ready meals to those who are homebound or just haven't had a visitor in a while. Don't limit yourself to just delivering the food.  If the person is up for it, stay for a while and engage in conversation, check in on them and give them some holiday companionship. To learn more on how to become a volunteer, check in with your local Meals on Wheels programs by visiting www.mealsonwheelsamerica.org
The Salvation Army: Christmas Adopt-A-Family
Just because the foot of your tree is covered in intricate wrapped presents, doesn't mean that everyone's is. This year, choose to give back through The Salvation Army's "Adopt-A-Family" program. When you become a sponsor, you will be matched with a family in need by purchasing some gifts off their holiday wishlist! Gifts can range from toys, clothes, food, etc.! To learn more about the program or how to become a sponsor visit the website at https://salvationarmyflorida.org/naples/christmas-adopt-a-family/
The Salvation Army: Red Kettle Campaign
"Ding, ding, ding!" The familiar bell ringing as you do your holiday shopping has become a staple for American holiday culture. Greeters standing by the infamous red kettle politely ask you for a donation and for you to have a "Happy Holiday!" Where do these donations go? In Southwest Florida, donations go to Collier County to provide residents with Christmas food, gifts, clothes, help with their Social Services programs and emergency assistance throughout the year. This year, there will be 75 locations in the county for volunteers to choose from to participate. The program has been around since 1891 and to get involved this year, contact Captain Ricky Perez, at 239-775-9447.
The American Legion Post: The Spirit of Christmas
The American Legion Post Unit 274 will be hosting its annual "Spirit of Christmas" event to raise money for Christmas gifts that will be given to children throughout Southwest Florida. The event, being held Tuesday, December 4th, 2018 will be a silent auction fundraiser from 5PM-10PM. All the money raised is converted into Wal-Mart Center gift cards and are then used at the Colonial Blvd location in Fort Myers at the discretion of the store manager. Families are invited to shop for christmas gifts and necessities and by the end are left with holiday joy and happiness. The Spirit of Christmas Foundation is recognized as an approved charity in the State of Florida. To get involved, visit their website at http://www.spiritofchristmasinc.com/Home_Page.html
U.S. Marine Corps: Toys for Tots
The mission of the Toys for Tots program is to "collect new, unwrapped toys during October, November, and December each year, and distribute those toys as Christmas gifts to needy children." Counties participating in the program have donation locations where community members can drop off toys that will later be distributed to local charities. The charities will then hand out the toys to individual families. If you would like to make a financial donation can you do so via the Toys for Tots Collier County website at https://bit.ly/2FnSflu
Giving back this season will surely give you and your family a new sense of holiday spirit!
For more articles and features, check them out here: http://bowechoconstruction.com/news/
Sources:
https://www.naplesnews.com/story/news/local/2018/11/18/10-ways-give-back-holiday-season-naples-cape-coral/1978136002/
https://salvationarmyflorida.org/naples/christmas-adopt-a-family/
http://www.thenewnaples.com/2015/11/philanthropy-holiday-volunteering-opportunities/
https://salvationarmyflorida.org/naples/red-kettle-be-the-match/
http://www.spiritofchristmasinc.com/