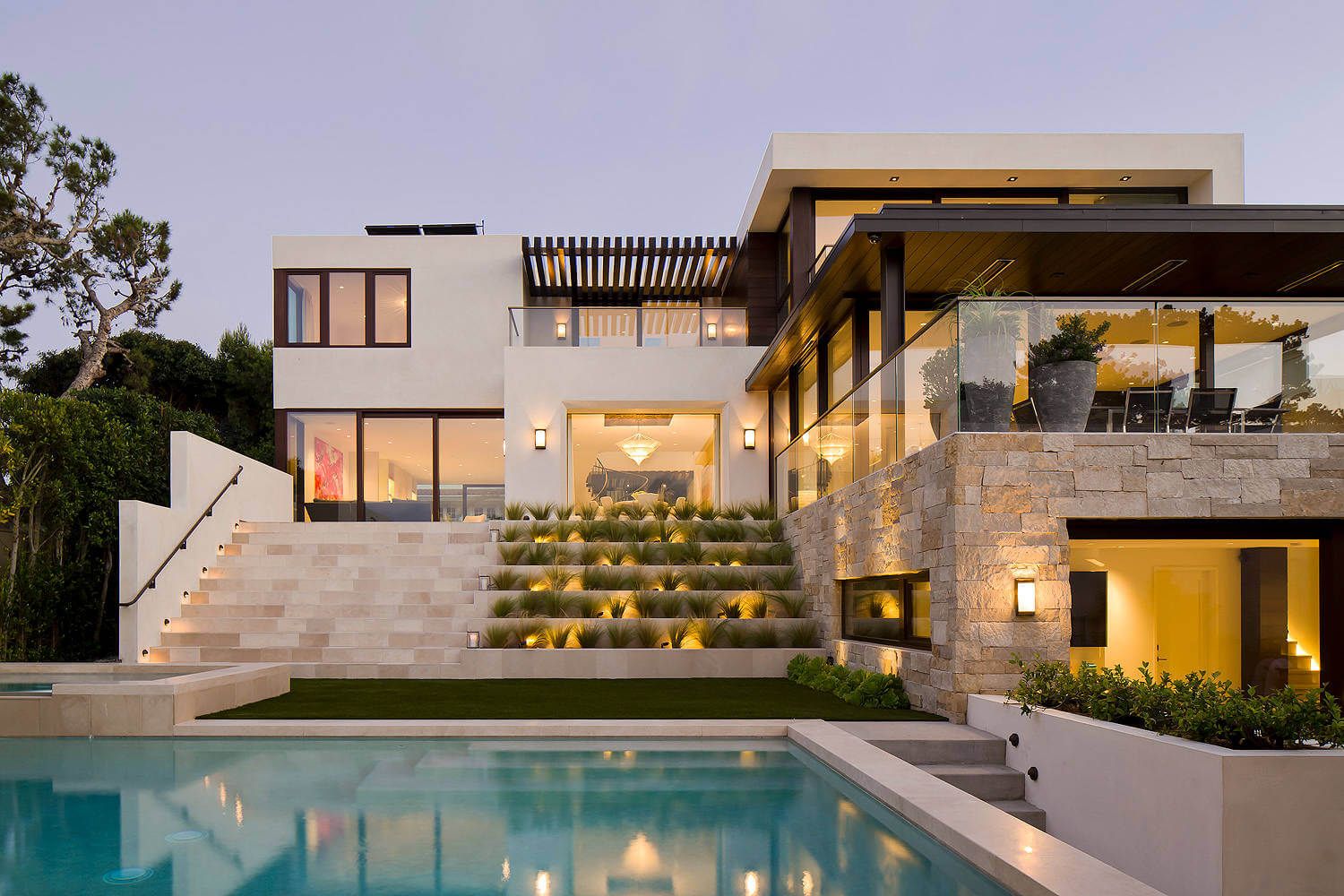 Contemporary architecture is currently the standard design of the 21st century. The new advancements in technology continue to influence modern design. Contemporary architecture has become a fast-moving trend for new homes, and office buildings are being designed. Contemporary design is all about angles and curved features with large open floor plans and large ceiling to floor windows covering all or most walls. We take a look at five contemporary home features to love when thinking about building your custom home.
Built-in Appliances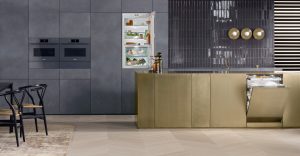 Built in appliances are appearing more and more into kitchens of contemporary homes. They are in the style of Built-In, Integrated, and Overlay. The appliances are directly built within the cabinets and counters of the kitchen. Built-in and Overlay styles reveal the appliances as being apart of the wall and not protruding out as classical styles. Integrated style completely disguises the appliances with the arrangement of the kitchen. Giving the kitchen the element of surprise when entertaining guest.
Outdoors and Backyard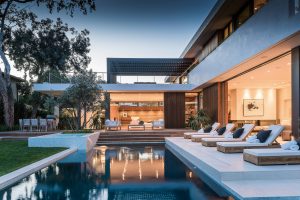 Outdoor living spaces have definitely made a transition from the backyards we grew up in as kids. Nowadays most backyards in contemporary homes are all about entertaining and incorporating nature. Full equipped outdoor kitchens and fireplaces have been making their way into backyards poolside for entertaining guest. During the summertime, these features are especially popular for that 4th of July cookout or Saturday barbeque.  
Eco-Friendly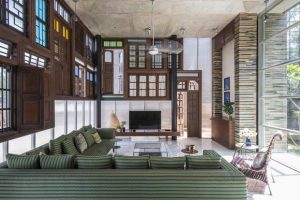 Unlike the standard wood and cement brick-built homes. Contemporary homes are also being built or featured with local or recycled material. Homes are being built of plant-based material as well as plastics. In other countries, homes are being built of recycled items such as 2-Liter bottles, bottle caps, glass bottles, and reused doors and windows. Lately, these eco-friendly homeowners are also using recycled brick for the structure and bamboo flooring to build their custom homes.
Bare Floors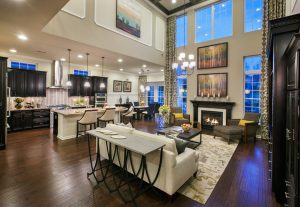 Carpeted floors have slowly but surely started to disappear from new homes being designed. The focus now is on bare floors with exquisite finishes. Bare floors make your room or area look spacious and natural. Popular finishes such as hardwood, ceramic, and marble give a relaxed feeling with a clean touch to any room. You can place down area rugs to keep a balance of walking comfortably.  
Staircases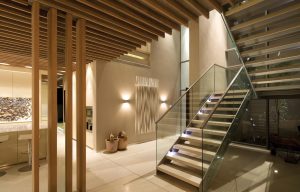 Contemporary styles are all about curved as well as straight angled designs. Most of the stairways and hand railings placed in modern homes are leaving the popular traditional staircase and moving towards non-traditional. As many traditional staircases were crafted out of wood. Contemporary stairs are constructed from glass, marble, steel, and wood panels with steel or glass handrails. In more contemporary homes being designed, curved and angled staircases are starting to appear even floating stairs.
For more articles and features, visit: http://bowechoconstruction.com/news/
Sources:
http://www.byhyu.com/home–podcast/20-new-house-must-haves-design-features-that-homeowners-most-often-request-in-new-homes-byhyu-048
https://www.hgtv.com/design/home-styles/contemporary-architecture
https://www.mountainhighappliance.com/en/blog/526-Built-In-Appliances-The-Basics
https://www.cbsnews.com/media/8-homes-made-from-recycled-materials/