Selling your home may come with elements that are out of your control, like the popularity of the market or the location of the property. However, like with any asset, the more you can invest to it the higher your return can be. These are 3 home upgrades you can make to increase your property value: kitchen, flooring, and bathroom.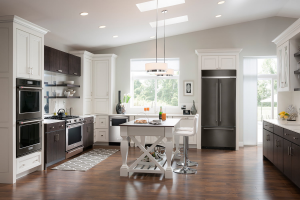 Kitchens
The kitchen is where most time is spent with family and friends, could be either entertaining guests or enjoying family dinners. Kitchens are high-use, high-traffic rooms and attract a great level of interest for these types of projects. There's no need to remodel the entire kitchen; upgrading your kitchen with even simple changes can make a difference. Some ways to accomplish this can include replacing appliances with stainless steel options to give your kitchen a more modern, clean look. Updating the countertops and cabinetry can also contribute to giving the space the look of a total renovation.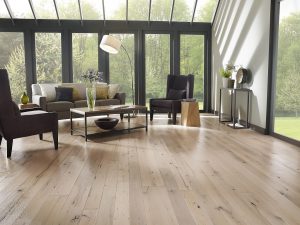 Flooring
Ways to increase value through flooring include choosing styles and materials that will help give the illusion of a spacious floor plan. Using options like wood plank ceramic tiles are great; the tile gives your space a wood look finish with the ease and lasting value of tile. Other ideal and stylish flooring can include marble and concrete.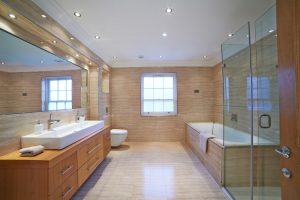 Bathroom
The bathroom of a home offers multiple areas for tweaks and adjustments. From vanities to light fixtures to the plumbing, the space where we start and end our day can be improved to increase property value. An update to that generates the best ROI for most bath remodels would be the shower or tub. Adding interesting and unique tiles to the shower can help give a fresh and modern look to the bathroom.
For a custom quote for your next home project, call us today at 239.872.6882 or email tim@bowechoconstruction.com.
For more reviews and articles, visit http://bowechoconstruction.com/news/
Sources:
https://www.forbes.com/sites/juliadellitt/2018/06/29/3-ways-to-increase-your-home-value-in-the-first-year/#4b7f48464bf7
https://www.thebalancesmb.com/increase-the-value-of-your-property-2124841
https://www.hgtv.com/design/real-estate/10-steps-to-boost-your-home-value